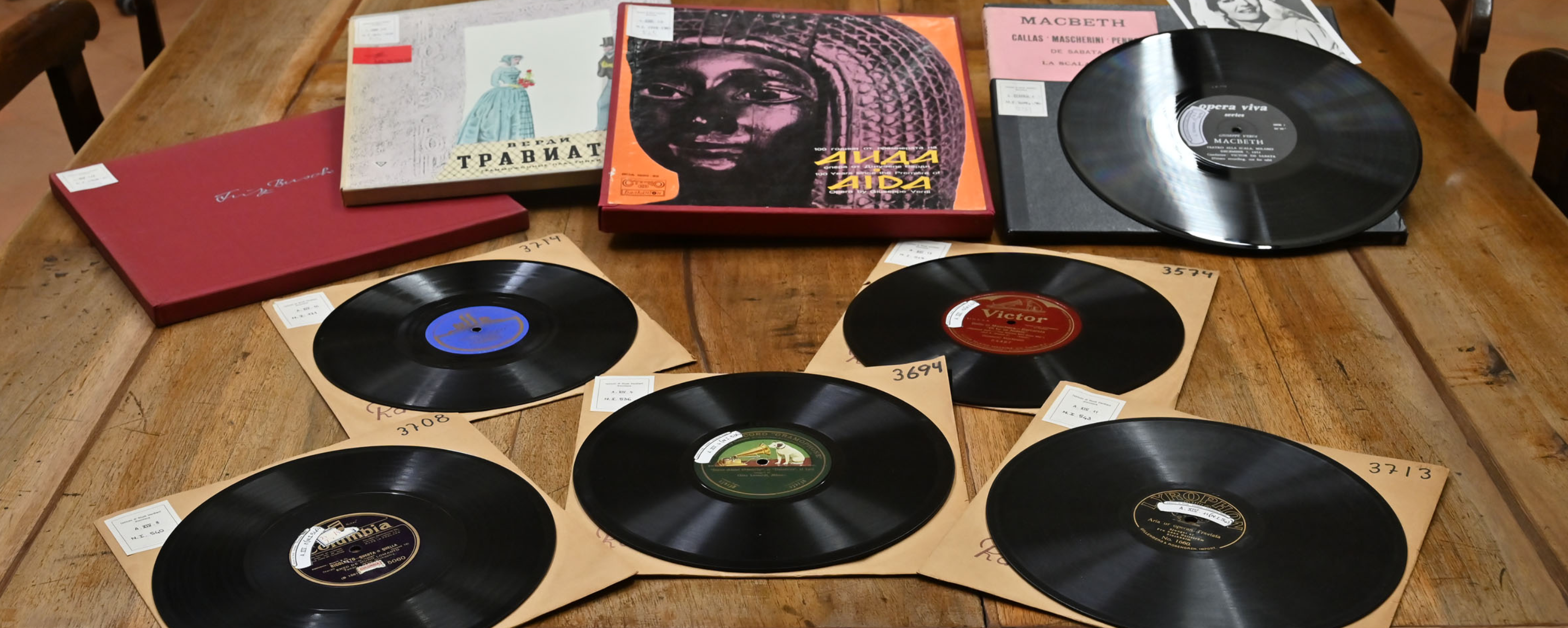 The Institute can provide an absolutely prestigious and rare specialised discotheque about Verdi. It was created in the eighties of the twentieth century under the direction of Pierluigi Petrobelli, thanks to the legacies of two collectors.
The first legacy was the one of Carl L. Bruun, already a subscriber to the "Bollettino Verdi" and for more than thirty years employed at the sound archive of the Radio of Sweden, and it occurred in 1984 (formalised with the Decree of the President of the Republic, 31th December 1985, No. 945). The collection started in the thirties consists of: 1,206 "33" RPM vinyl records with complete operas or selections; 1,462 "78" RPM discs in various diameters (from 17.5 to 30 cm), most of them with mechanical engraving, with performances of both famous and less known interpreters also of the early twentieth century, (i.e. from Northern Europe); 36 "45" RPM discs and 5 reels. All things included there are 2,707 supports, to which Bruun wished to guarantee the conservation and fruition by a proper institution.
The catalogue of the complete works and selections of Bruun's collection has been curated by Elisabetta Pasquini.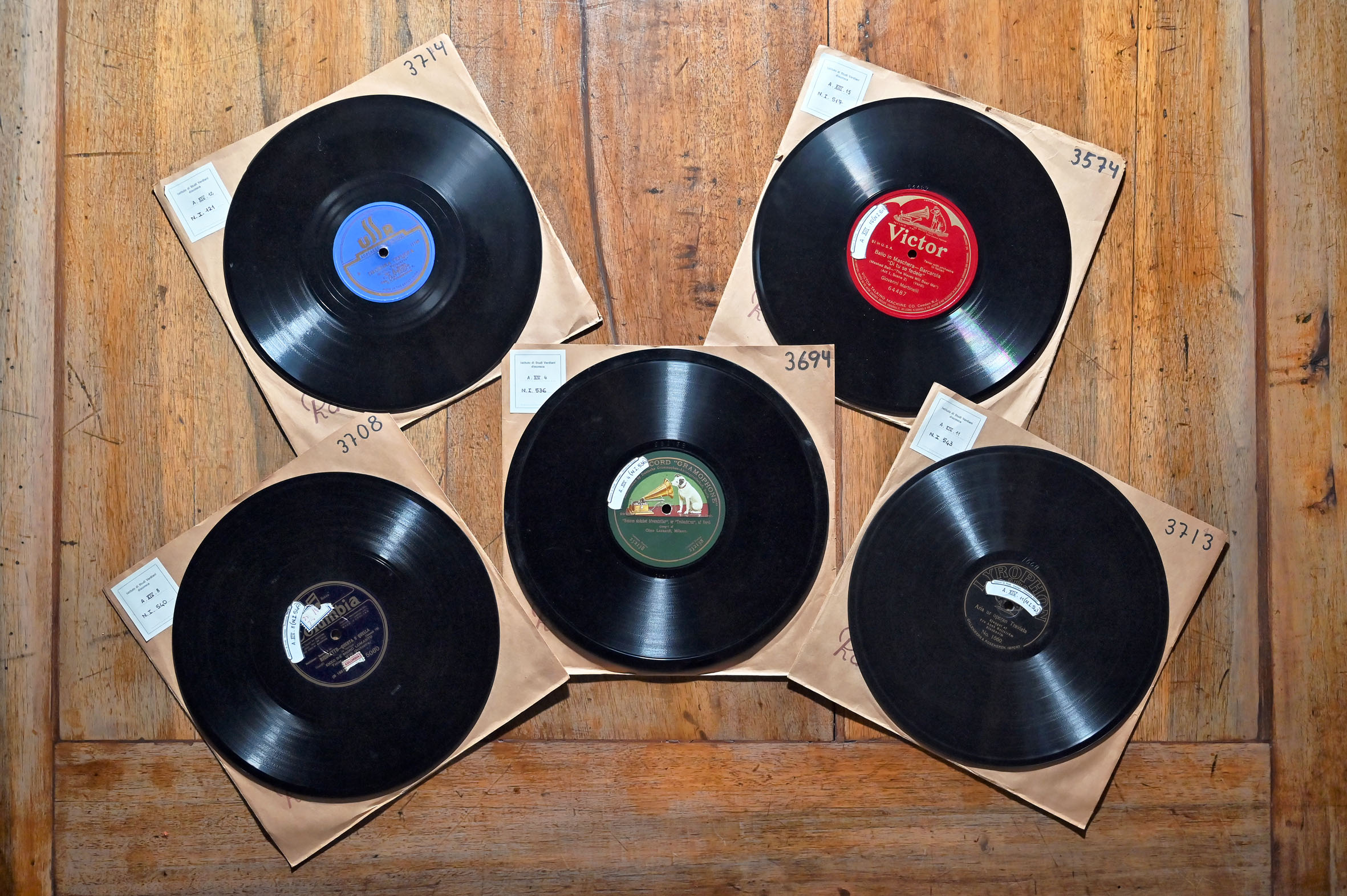 The second legacy was made on 1988 by Leyla Rognoni and relates to the collection of her father Angelo in Paris since the thirties: 248 "78" RPM discs, 35 of which with complete operas in a box set.